WALKTHROUGH: BEGINNER'S GUIDE TO USING SELF-SERVICE FOR EASY TRAVEL
April 24, 2017
Self-service technology is being used globally to cut on wait times for travelers so people going on vacation can spend the majority of their time off actually on vacation. Too often, vacationers are stuck behind due to massive wait times produced by long lines. Kiosks can be used to improve check-in, Point of Sale, way-finding, accommodations, reservations, and much more.
AIRPORTS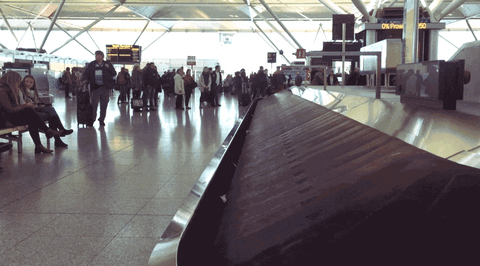 So, you booked your ticket online and today is the day you get to go on vacation. You drive to the airport, lug your suitcase inside, and see the massive lines at check-in. That's where you meet your first self-service assistant, the check-in kiosk.
LVL 1: CHECK-IN
These kiosks are easy enough, and I'm sure you've seen one at an airport recently. Take out your printed ticket, scan the code, tap your name, and you've been checked in! Now save that ticket (and don't forget your I.D.) to check through security.
You've gotten through security, you've got your shoes back on, and your carry-on has been returned to you. People are bumping into you, there's a billion terminals, and you're wondering, "where in the heck is my gate?"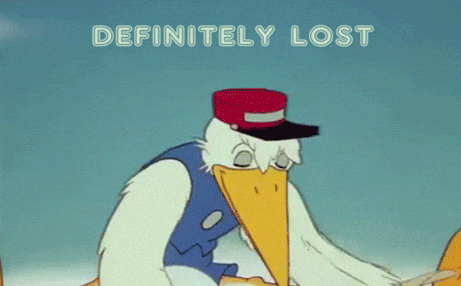 At this point in the game, you may find your next ally in self-service efficiency "the wayfinder".
LVL 2: WAYFINDING
Way-finding kiosks are similar to the digital displays you will see that show departure times, gate locations, delays, cancellations, etc. A fully powered wayfinding kiosk will have these tools and also show a full map of the terminals, food and retail locations, shuttle times, nearby bathrooms, and important information associated with wayfinding. You can flip through and in moments have a detailed description of where your gate is, the status of your flight, and the surrounding restaurants and stores. Once you've figured out your fast food destination and magazine purchasing spot, you can head towards your gate!
You've made it to the fast food place you saw that has some healthy food options and are greeted by a little computer. You may think you're on the wrong side of the counter at first, but you've actually just reached the next level of your self-service journey. It's the POS kiosk!
LVL 3: POINT OF SALE (POS)
The POS kiosk can be used for any restaurant and retailer in the airport to help you provide a quick service to yourself, which cuts down on essential workforce, which has the potential of making that $14 vegan wrap go down to an $8 vegan wrap. Look at the menu through the kiosk, make a selection, pay using the kiosk, and get an idea of how long the food will take to make (so you're not late trying to get food before your flight). Eat that wrap, and let's get on the plane.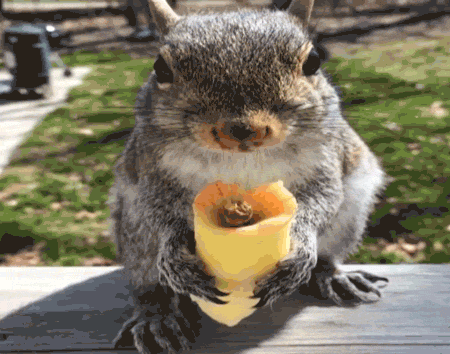 Alright, you just woke up from your nap and the plane is landing. You have to get off the plane, grab your luggage from pick-up, and find some transportation. This area is where you'll find the check-out kiosk.
LVL 4: CHECK-OUT
With the check-out kiosk, you can communicate using the free phone services to find transportation, make a reservation or accommodation quickly. If your phone has died you can also use the phone to call your loved ones and let them know you've landed safely! With the check-out services, the kiosk can also display popular local restaurants, stores, and hotels.
You used the kiosk to call a taxi that brings you to the super cool five star hotel you booked a room at. In the lobby, you see a few kiosks lined up that read on their screens, "let me help you check-in!" (Your progress bar is moving up and now you're ready for part 2: hotels)
HOTELS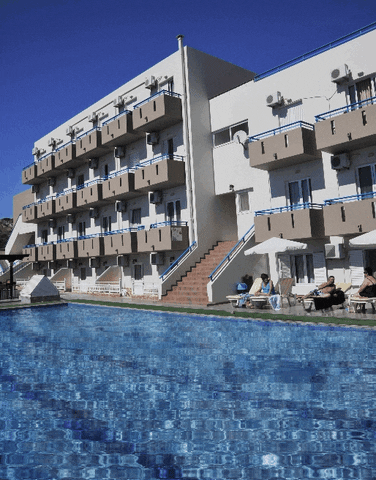 Hotels are crazy busy and are constantly under stress due to high booking volume and low staffing. Unnecessary resources are being used to try to increase customer satisfaction. For example, we made you wait an extra two hours to get your room ready because the housekeeper was tasked with 18 rooms this morning but here is an extra shampoo sample. Honestly, extra soap does not help alleviate the annoyance of having to wait for the room after spending all day in airports and on planes. (Trust me, I worked in housekeeping for a year and the extra soap never worked). Kiosks are helping guests check-in, find their way, and check-out with complete efficiency.
LVL 5: CHECK-IN
Kiosks can be used for check-in so guests check-in more quickly and staff have time to focus on more complex tasks. All you have to do (depending on the hotel and chosen software) is scan some form of identification that proves you are you, select the room you reserved, and get a room card with a receipt. Through these kiosks you may also be able to reserve dinner at the hotel, locate internal amenities, and call for help from an employee of the hotel.
So you start looking for your room, 203. You walk up a set of stairs that bring you to the second floor but you've walked up and down the hallway and can't seem to find 203. Luckily, there is a large display kiosk in front of you with a map on it.

LVL 6: WAYFINDING
These kiosks are designed to help you find your way. For hotels, these kiosks are used to help people find their room, the restaurant, store, pool, bar, gym, etc. In addition to this, the kiosks can be used to help guests locate nearby food and entertainment. Kiosks made for this purpose typically have large, interactive screens with high quality visual assets.
So you've been checking out this kiosk, and got a little distracted trying to find out where the nearest pizza place is. You figured out where your room is and you've officially checked into your room. You are officially on vacation! Woohoo!
(fast forward a week)
Ah, sadness! Your vacation is over and now you have to check-out of the hotel against your better judgment. Rip the band-aid off quickly and approach that check-out kiosk by the exit door.
LVL 7: CHECK-OUT
You've checked out and, although you
r sad, it was a quick process. You're headed back to the airport to go back home. Using these tools, you were able to optimize the amount of time spent vacationing and not waiting while becoming a kiosk master.
To Recap:
Kiosks are used to improve:
Check-in

Wayfinding

POS

Check-out
In travel at airports and in hotels.
Kiosks improve these services by:
Cutting costs for the hotel

Decreasing wait times for guests

Giving employees more time to work on complex tasks

Giving the guest a 24/7 tool for convenience
Wondering why your progress isn't at 100%? Give us a call and learn more to finish your journey!
(603)865-1000